Lempicka
General Informations

Name

Tamara de Lempicka

Birth

16 May, 1898

Death

18 March, 1980

Movements

Deco

Music

Wim Mertens (May 14, 1953) - Iris
Tamara de Lempicka (Łempicka), born Maria Górska in Warsaw, was a Polish Art Deco painter.
She lived in Russia until the Bolsheviks arrested her husband during the Russian Revolution, and fled to Paris with him after securing his release. There she enrolled at the Academie de la Grand Chaumiere and started studying privately. She was quite a prolific artist (in part facilitated by her spare simple style) and was much sought after as a portrait artist: her main subjects were sexy, bedroom-eyed women in stylish dress and haunting poses.
Famous for her libido, she was bisexual, and her affairs with both men and women were carried out in ways that were scandalous at the time. She often used formal and narrative elements in her portraits and nude studies to produce overpowering effects of desire and seduction.
American singer-songwriter Madonna is a huge fan and collector of her works. She has lent out her paintings to many events and museums. Madonna has also featured Lempicka's artwork in her music videos for "Open Your Heart" (1987), "Express Yourself" (1989), "Vogue" (1990) and "Drowned World/Substitute for Love" (1998).
Selected Works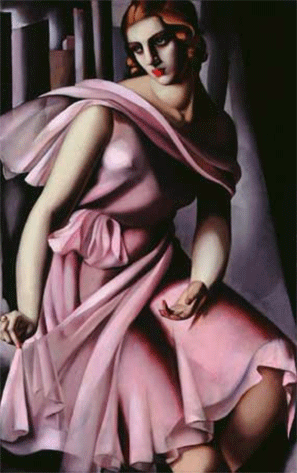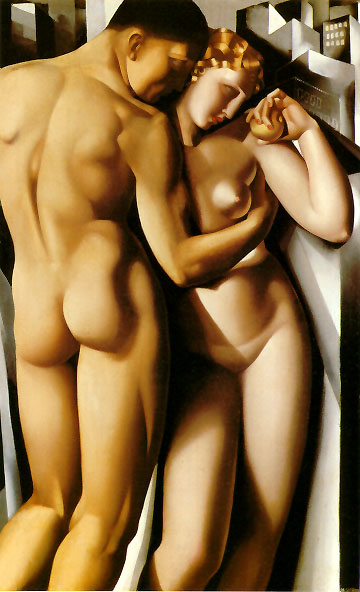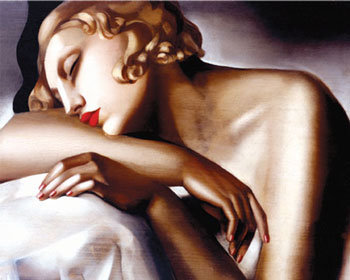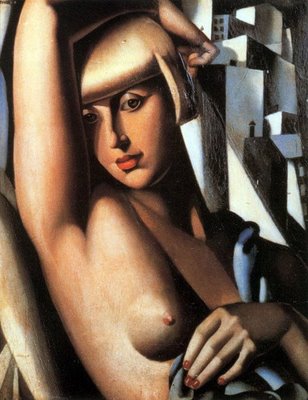 A few words about the music

Wim Mertens is a Belgian composer, musicologist and poli-instrumentist.
He is most famous for his singles "Struggle for Pleasure" and "Close Cover", with the latter being featured in the well-known collection of electronic music "Cafè del Mar".
Don't take too much time trying to decipher the lyrics: they are sang in a non-existing language, as the voice is used only as an additional instrument.